Welcome to My Slice of Paradise!
Coolest Condos in town!

Easy Bookings!

​Location! Location! Location!

​Ocean Front Spacious Condos!

​Walking distance to restaurants, nightlife and much more!

Very private with only 12 units or 18 units!

STAY
PARADISE....
My Slice of
AT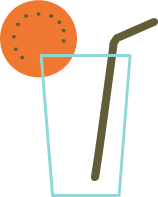 Olafsons
We are Darren and Nicole Olafson and we love Maui! Our mainland life is in North Dakota, so after many trips to Hawaii to get out of the cold, we've been fortunate to find our very own "slice of paradise"! We hope you enjoy Maui and "our slice" as much as we do! Mahalo! ​